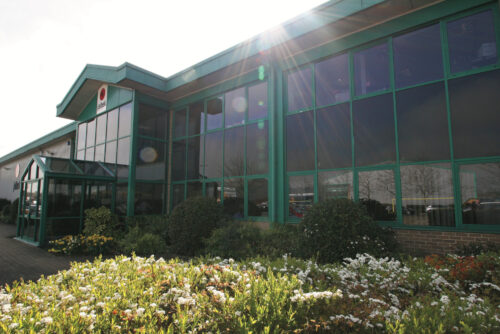 Jaltek Systems is a leading AS9100 and ISO 13485 accredited UK contract electronics manufacturer with over 30 years' experience. We offer a comprehensive range of integrated design and manufacturing services adapted to meet our customer's varied requirements.
Focusing on low to medium volume, high mix product profiles for a range of industries, Jaltek uses advanced systems to support products throughout their lifecycle, offering a single service or complete solution.
We have a diverse customer base, from global PLCs to start-up ventures, many have worked with us for over 15 years - testament to our customer focus and support in an ever changing marketplace.
Company Culture
Jaltek are committed to providing equal opportunities through all areas of our business and pride ourselves in our employees being as diverse as the products we help to create.
We actively encourage and drive the development of our employees and when it comes to our people, we stand apart from our competitors by not recruiting solely on the basis of an individual's intellect, capability and experience. Key attributes also include passion for the role, commitment to moving in the same direction as the business and a willingness to put their head above the parapet for the good of the business.
One machine can do the work of Fifty ordinary men.
No machine can do the work of One extraordinary man.
Elbert Hubbard
Our Key Values
Jaltek's shared values encompass 3 key attributes which are instilled within our business model and ensure the consideration of all stakeholders:
A passion for customer excellence throughout both internal and external supply chains ensures a commitment to quality and open communications to maintain and promote ownership and accountability.
Jaltek instil a sense of unity through a leadership style that encourages a culture of continuous people and process development in an environment of synergy, transparency and integrity.
Jaltek continues to challenge the electronic manufacturing services status quo through its innovative approach to traditional design and manufacturing practices to maintain competitive advantage with cutting edge technical excellence.
Join our team
We are always interested in hearing from new graduates, specifically with degrees in any of the following areas:
Engineering (Hardware, Firmware & Software)
Science (especially BioMedical)
Sales
Marketing
Finance