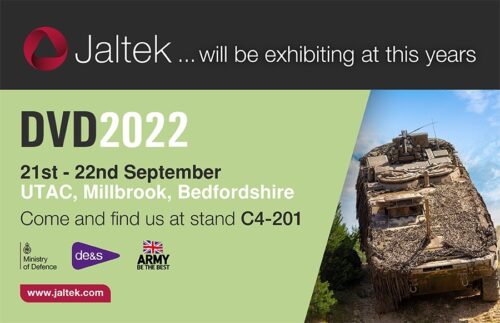 /

DVD returns to UTAC Millbrook, and so do we!
DVD is returning to UTAC Millbrook on 21st-22nd September. The event is jointly sponsored by Defence Equipment & Support (Land Equipment) and Army Headquarters – the MOD teams responsible for equipping and supporting the UK's Armed Forces for current and future operations.
The well established two-day Defence industry exhibition staged at UTAC Millbrook enables focussed engagement between Defence industry, DE&S Delivery Teams, Army HQ staff and other Defence community users of Land Equipment.

The aim of DVD2022 is to bring together industry and Defence in the land equipment sector, to develop ideas and generate greater understanding of technologies, capabilities and requirements. The DVD2022 theme is 'Mobilise and Modernise – A Decade of Delivery'
This theme will allow a focus on how best to support and contribute to the modernisation of the British Army through a Decade of Delivery including: the delivery of major equipment programmes, modernising support and collective training, exploiting future technology and lighting the forges of industry through the Land Industrial Strategy (LIS).

Jaltek will be exhibiting  and if you would like to find out more about our involvement in this industry and how we may be able to help you please come and find us on stand C4-201.

Click here to register as a visitor, and hope to see you there!